Un viaje sonoro al origen del Bronx en New York. Un arquitecto encerrado en sus propios caprichos y un grupo de pandilleros oriundos de Puerto Rico que se animan a dejar atrás la violencia y convertir su furia en música.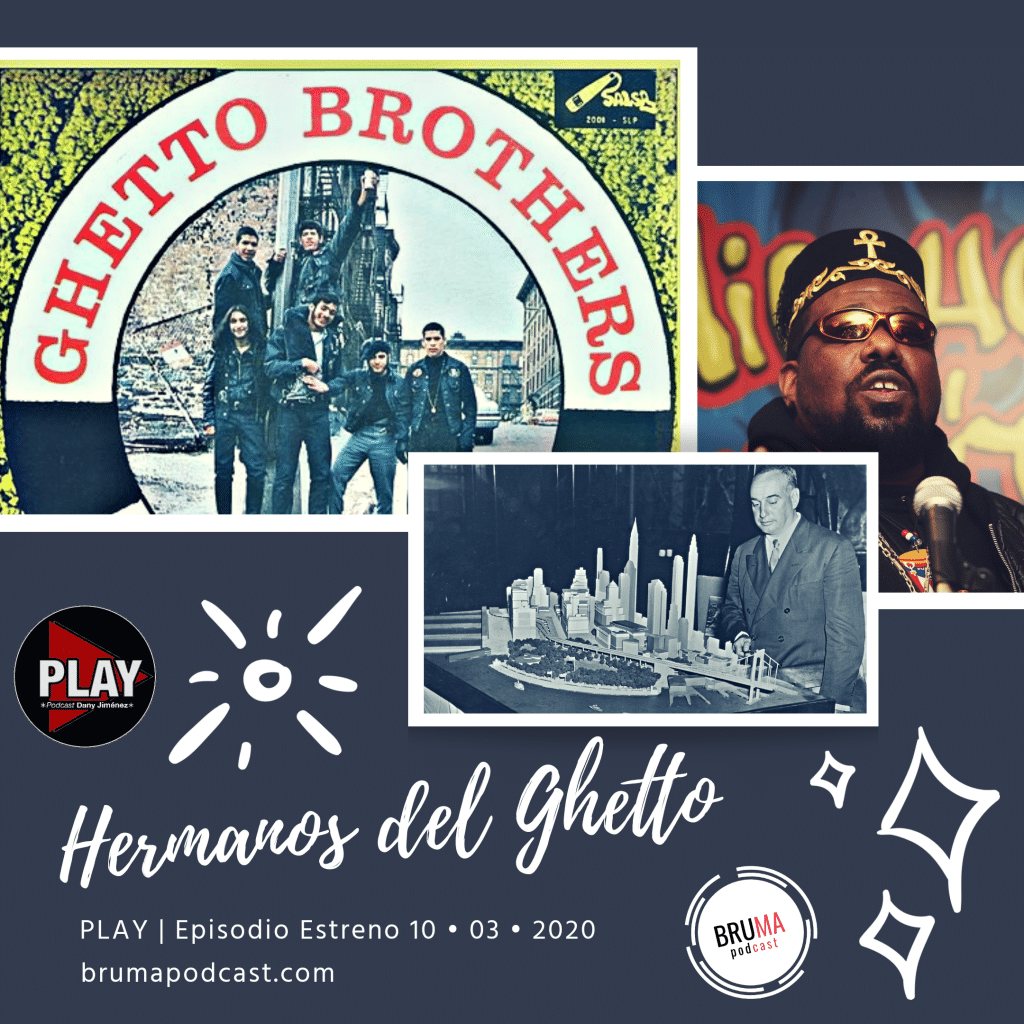 You Might also like
En este capítulo, viajamos al mes de agosto de 1972 en la ciudad de Los Ángeles, para entender qué fue y por qué tuvo lugar el festival ¨Wattstax¨ conocido como el Woodstock Negro, al que asistieron más de 110.000 personas.

Un festival social que reclamaba identidad, igualdad de derechos y oportunidades, y el respeto a las raíces afroamericanas. Una historia de conflictos raciales y brutalidad policial contra las minorías que aún permanece con cierta vigencia en EEUU.

Booker T Jones, el reverendo Jesse Jackson, Mohamed Ali, James Brown, el humorista Richard Pryor, The Staple Singers, Rufus Thomas, Isaac Hayes y Madonna. Todo esto y mucho más, en 30 minutos de PLAY. 

En este episodio, Dany Jimenez te lleva de viaje al Siglo XIX para conocer una historia llena de blues, esclavos, fantasmas y alcohol.

Un pacto con el diablo que tiene su origen en 1896…

Escapando de los bombardeos a la Plaza de Mayo, y luego de un breve paso por Brasil, la familia Cordell hace escala en Londres, donde este joven y bohemio argentino comienza una asombrosa carrera como productor musical.

Una historia atrapante que involucra a The Moody Blues, Chris Blackwell, Chet Baker, Bob Marley, el Peronismo, Duke Ellington, The Move, Procol Harum, Joe Cocker, la guerra de Malvinas, Tom Petty, T-Rex, JJ Cale, The Cranberries y muchas cosas más que te van a sorprender.